Understanding Affiliate Marketing (without affiliate marketing)
Understanding Affiliate Marketing Misconceptions
Quick Definition
A website/blog promoting another business/product/service and in return receives a 'commission' for the promotion. Normally promoted through reviews, article writing, landing pages or through a whole website in the course of 'normal'  writing.

It may be the intention to fully promote the affiliate product or merely as a means of redirecting traffic to the business/product/service as one would normally do, but with the bonus of receiving a commission for that promotion.

Eg: Amazon has an affiliate program pays a percentage of a sale to the affiliate marketer.
You'll discover… in this post
It has often been seen by users as an underhanded way to generate money for a business. Why? As all things are, this form of advertising has been abused, and I want to show you that it is not all bad.
We'll be looking at what Affiliate Marketing is in a little more detail, what is required by law and the reason for it, and finally, some ways that you can start using it today to generate a sideline income, so long as you don't get caught up in the affiliate marketing marketing!
Affiliate Marketing
At its core, Understanding Affiliate Marketing is to realise it is a promotional tool for other businesses products or service. To get it seen. An army of people promoting your product for a small percentage in a number of different ways WILL result in more exposure.
The perfect example to use is Amazon. They have had one of the longest running affiliate program's and offered some amazing benefits for promoting their website and the products they sell.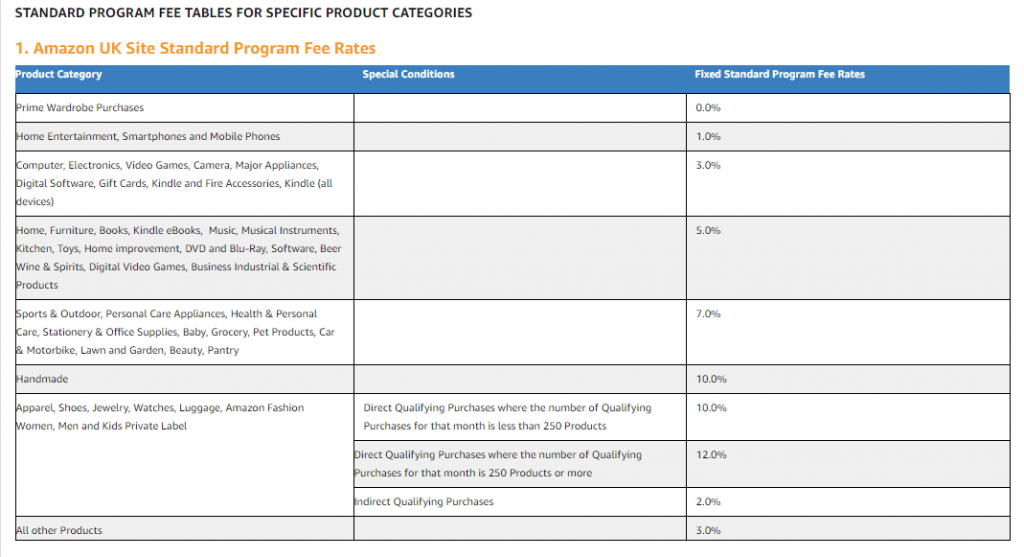 Today, whole businesses and courses have been developed to show you just how you can start a successful online business just by using Amazon.
The UK affiliate program, known as the Amazon Associates Program, details that up to 10% can be made on advertising, but on closer inspection, there is a little more of a sliding scale to it.
Still, these rates are not too bad if you think in terms of volume and not in one-off sales. (Though there is a program that teaches that the large the sale cost the more commission so you need only sell a few to make a huge commission)
The standard model for any Affiliate Marketing program is to offer something in return for placing a link or banner on your website.
What's in it for me?
Companies will repay recommendations as a percentage for the business that you drive to a website.
This is NOT added to any price the customer sees, it always stay the same for reputable affiliate programs.
This works well for everyone involved. Affiliates recommend a business or product, a potential customer clicks the link to visit that website and the website, which knows its business better than anyone, will try to convert that user into a customer.
Example: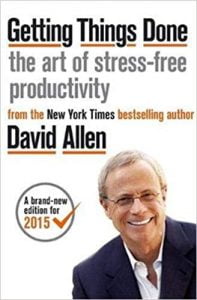 I think that the book by David Allen "Getting Things Done" is one of the best books for getting yourself organised in your life and business. Partially because it aligns with the idea I have for being organised, but also for the additional workflow ideas to stay on top of your business. I promote this book to whoever will listen because I genuinely think it is worth reading.
The above is an example of affiliate marketing. I did not buy 100 copies of David Allen's book to then sell to someone else. I do not hold any stock. The promotional effort I made in writing that example was 68 words long. The picture was supplied by Amazon too.
If you chose to look at that book through the link, you then have the opportunity to read a more detailed description from Amazon, you can see reviews people have made about the book, and you may even purchase something else while you are there from the recommended section. (There are no affiliate links here, only a redirect to the book!)
The benefit to the Affiliate Marketer… they only need to promote a link and some text to move a customer to the suggested product, the affiliate company does the rest.
The Redirect
To Understand Affiliate Marketing tracking and how records are kept of purchases linked to referring agents, we need to understand the redirect.
The magic is happening in the browser. If you click on any links above (no affiliate links here!), they will open to a new page and 'redirect'  the user to another website. (like any normal link in the normal course of reading an article on the web)
You will only briefly see a flicker in the top of the address bar if you are on a computer, and on a mobile, it will appear briefly before disappearing.
This new redirection to the affiliate website first goes via a tracking system that links the affiliate tracking code of the affiliate to the customer and then continues to the website.
(Tip: If you are on a computer and hover over any link with the mouse (without clicking) you will see the address shown in the bottom left corner of where the link will take you. Try it now by hovering over this link – Marketing Services (It's not an affiliate link, it will show you our address to our marketing services page.))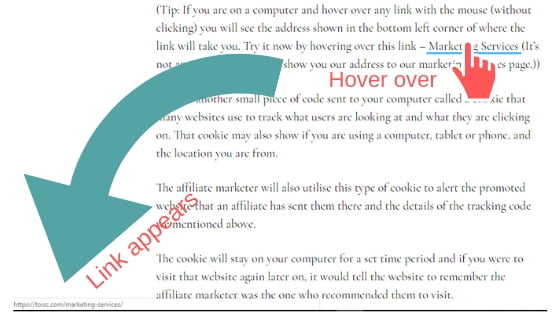 There is another small piece of code sent to your computer called a cookie that many websites use to track what users are looking at and what they are clicking on. That cookie may also show if you are using a computer, tablet or phone, and the location you are from.
The affiliate marketer will also utilise this type of cookie to alert the promoted website that an affiliate has sent them there and the details of the tracking code we mentioned above.
The cookie will stay on your computer for a set time period and if you were to visit that website again later on, it would tell the website to remember the affiliate marketer was the one who recommended them to visit.
Most websites will send cookies to track visits and clicks from users. This is very common, normally completely anonymous and only goes to help a website improve its content and its layout – to optimise. A bit like automated market research.
The LAW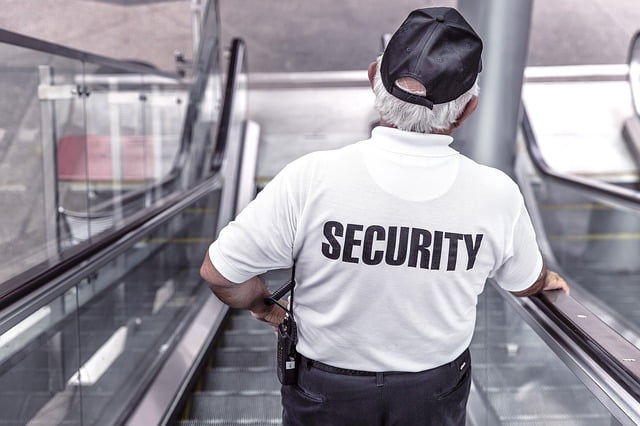 As the song goes, "I fought the law and the law won", sung by The Clash. The law is very clear in the EU that marketing in this way needs to be clear to the user so that they can make informed choices.
This is a very important area in my opinion. When Understanding Affiliate Marketing did you notice the major flaw that may be veiled within it?
You may have already thought,
"Affiliate Marketing is only about promoting websites where money can be made!"
This leads us to the idea that anytime you see an affiliate link being mentioned it is being promoted because of the potential for money as opposed to the FAIR recommendation of the product… and this is why the LAW is so strict.
Imagine for a moment I was promised by CrookandSons (Made up name) a £1000.00 to promote their weight-loss pills which magically induces weight-loss in 2 weeks. I write a few articles about this amazing product and put some links to it where people, desperate for a quick fix instead of exercising and eating properly, visit and purchase the pills.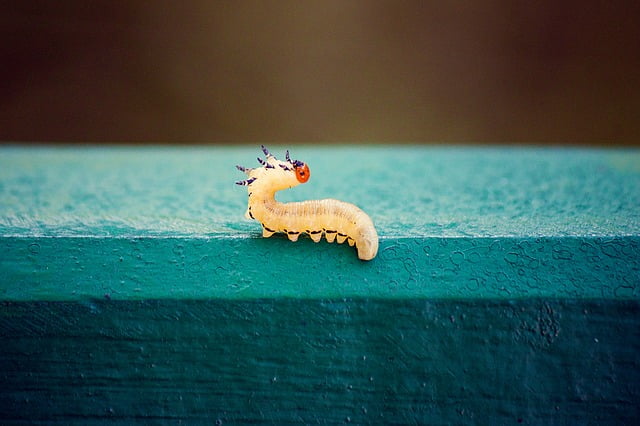 If an affiliate doesn't care that research has only been carried out on worms and that the pills are only effective for 0.0001% of the population who take these pills with a 'balanced diet', then they can promote away to make their commission. (Which of course we know it is the balanced diet that is helping out here.)
If the incentive was that large it is easy to be swayed into earning the money for a substandard product. Neither the affiliate or the potential reader/customer will know the true nature of the product because the motivation to sell is higher on the agenda.
The law is very clear, if you have affiliate links within your post, webpage or any kind of digital marketing where content is concerned then you must make it clear to the reader that you are an affiliate.
This allows the reader (you) to make an informed choice over whether to buy a product or not based on the knowledge that the affiliate marketer is probably going to receive something in return for the promotion. This allows you to judge a review or article with that in mind.
Conclusion
You can see how easy it is to get started and use Affiliate Marketing to support your business. There is no reason not to be open about what you are doing either. You are marketing and promoting products that you think are worthy of recognition and at the same time supporting your free content on your site.
FOCUS on using affiliates you trust and may have even used before. Promote those that you found the best value in. Don't promote businesses with poor service or inferior products just so a commission can be earned. It will damage your reputation and devalue your own content on your website.
If you already write articles and want to substitute affiliate links in to support what you are already promoting, then there is no reason not to search online and find out if there is an affiliate scheme available.
Whatever business model you decide to go with, have clear intentions – and continue to bring value to others! Understanding Affiliate Marketing can both enhance and support your website and equally devalue it is important to the choice you make to use it and your visitors.