Refining the Digital Marketing Planning Process
When a business notices customers heading to their competitors and they can't attract them back, they normally hire more salespeople or push more products to ensure that their brand is being seen and heard. Perhaps Refining the Digital Marketing Planning Process first will have the most impact.

There are other ways, and normally it has to do with brand image and engagement. Just like an advert on a bus can be a brilliant advertisement if it has a catchy title, great picture and drives slowly up a busy high street.
Equally though, a poorly thought out and executed marketing strategy leads to the same results as a bus with a poor illegible title, and is on the side of a bus parked at the depot with an engine failure.
What is the Digital Marketing Planning Process?
The digital marketing planning process is about planning your outreach in a way which gains support and engagement from your customers.
Any well thought out strategy would lead to further shares of your product and social proof that you are a worthwhile business that we should take notice of.
So where do you begin?
Outline
This article will cover 5 stages to implementing an effective digital marketing plan for your business and should go some way to get you started.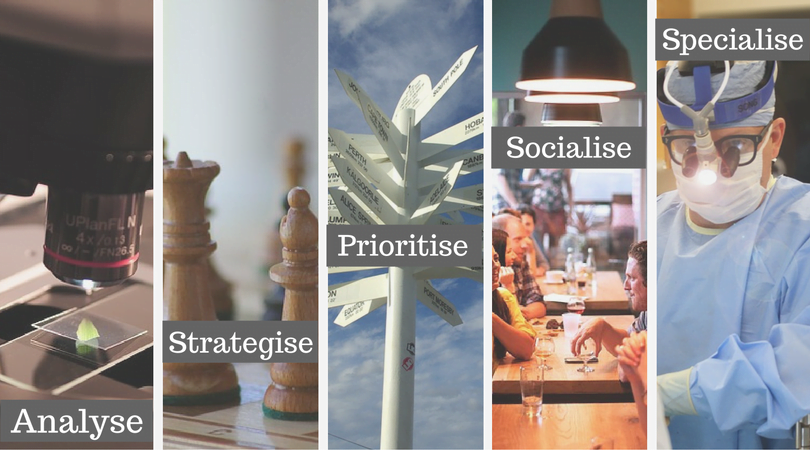 Analyse
Strategise
Prioritise
Socialise
Specialise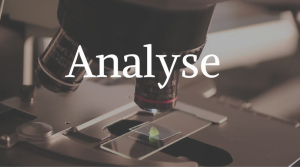 1. Analyse
As a business you will already have processes to analyse your products. You will take that data and improve your design and create easier ways of manufacturing.
So why don't you also analyse your digital marketing?
An important step in analysis is starting from a position that the whole team can work from.
a. Know your Audience
That sounds so obvious that is shouldn't even be mentioned but if you don't know who you are going to market to how can you market anything correctly.
For example, if I sell men's football boots. Selling to an all female volleyball team would be ridiculous in that no one needs them nor will they be able to tell anyone about them.
So who should you sell too?
This is known as creating the Persona and every business should have at least one. Two or three would be better as you can think of different ways to market to different Personas.
Essentially a Persona is a description of a typical person who would buy your product. Using the example above, we would begin by creating a Persona who is a Male.
This Persona now needs some characteristics. They do sport on the weekends, have a job which is stressful and also live in an area of town where they have easy access to football fields.
More than likely they watch football on the TV and talk about football when they go to the local pub. When they are in the supermarket they often look at magazines which talk about football related stories and they will always read the back of any newspaper they buy to find out the scores from the previous night.
This Persona owns a Galaxy mobile and receives their news from Google searches and two well known sporting apps. As a keen user of Facebook groups, he often shares his football stories with his mates and often enters into discussions about team players and fantasy football leagues.
In a few short steps I have a working, sporty, interested male who takes notice of sports players around them. Now we have an idea of who we are going to target.
b. Competitors
Often looking at what our competitors are doing seems like we are spying on them. Rest assured they are looking at what you are doing and trying to find ways of reaching your customers too
OR,
Tackling markets where you have not developed yet to get earlier traction first.
Find out what your competitors are up too. Have someone call up and place an order. What questions are they asking, how long is shipping going to take and what is the price they are charging? There are further items they my offer as part of the service. What are these?
When you receive the parcel, notice how it is wrapped, when it arrived and the quality of the item.
This is all basic market research, but online digital marketing is the same. Go to your competitors website, find out what they are selling. What does their website look like and offer?
Type your product keywords into Google or Bing and notice which companies turn up in your searches. Why did they turn up and not you?
Now you have a Persona and you have some information on your competitors it is time to move to step 2 of the digital marketing planning process.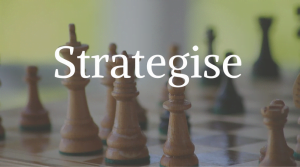 2. Strategise
A very famous quote:
Not planning is planning to fail!

Benjamin Franklin (paraphrased)
If you choose to do nothing you are surely going to succeed at doing just that. So plan your digital marketing process.
There are a number of ways to plan to tackle the process, but I would always recommend choosing one or two you are comfortable with first and get used to those avenues, then add another one.
There are email marketing campaigns, newsletters, your website, lead pages, press releases, social media, content marketing and re-targeting past customers. Then there is also Pay Per Click (PPC), Adwords, banner ads along with good Search Engine Optimisation (SEO) and reaching out to local business.
The world of marketing doesn't just stop with what you know. You know how to send lumpy mail, great, now use one other system to target more customers. Not everyone will open lumpy mail, and equally not everyone is on Facebook. Different strategies for different markets.
a. Website
This is your shop window online. There is no point progressing further is you do not have place online you can send people to.
On the other hand, if you have a website and it looks ridiculous or is complex or not mobile friendly, this has the same effect as you walking into a store that has the smell of damp and has paint peeling off the walls! You walk away!
First question to ask yourself – Does my website tell a customer immediately what we are about?
If you cannot answer in a nano second and have to um and ah, you don't have a good website! It should be clear to anyone visiting what you are selling or what service you are providing.
b. email
If you use email, use it well. First make your email address align with your company. Any email address from a company that has gmail.com after it shows that there is a disconnect.
Be professional. Use [email protected] or [email protected].
Next send emails which are clear and bring value to the customer. If I send an email to a customer about a new range of football boots, I don't write, here they are and the price is X.
Bring to the attention of the reader the use of the boots, offer other ranges if they have different needs and requirements, and go out of your way to market your goods.
Use a follow-up email that includes additional up sell products that may be of benefit or links to training blog posts as an example.
BRING VALUE!
c. Pay Per Click (PPC)
If you are going to advertise, make sure you are ready before you start driving customers to a page that doesn't work or fails to load correctly. You will lose your customers.
When thinking of campaigns point traffic to useful parts of your website. Show customers that you are interested in them first and that their sale means something to you.
There are many ways you can set up campaigns yourself, but BE PREPARED!
Remember there are a number of ways you can target customers, so strategise how you will market to them, plan in TWO weekly bursts so you have coherent plan of action that your team can follow.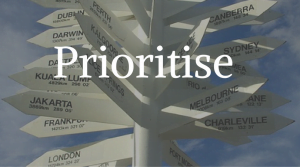 3. Prioritise
Content is King
We have all heard it and most importantly to any search engine online is to ensure that what you see when you type something into a search is relevant content that is up-to-date!
YOU CANNOT DO IT ALL AT ONCE!
I mean this. If you want to write blog posts, fill out social media updates, take photos and talk to guests you cannot do it all at the same time. So plan out how you are going to tackle each area.
Start with your website. If it needs to be updated, go for this first. No point sending customers somewhere where they click away immediately. If they do this often, Google learns that your site is not what they want and will drop your ranking – meaning you will not show up in results.
If you need to create content for your website, write down and think about all the things your brand is. Write keywords down that describe your business.
These keywords will from the focus of your content and you will end up writing specifically on that information.
Getting stuck, then look to sites which offer your content themes and see what is being discussed. Use that to generate articles from and add further value to your site.
Once you start getting valuable content online, and the website is beginning to have one focus, you can expand into the next area.
Look locally first, are you known to other local businesses. Call up and ask. Get listed.
Finally move into setting up an email capturing system. When someone buys a product, take their email address, or make a box on the front page for visitors to enter an email to receive blog posts directly to them.
Work methodically through each and form your routine. A blog post Monday morning, telephone calls Wednesday afternoon, email list Thursday lunch time. That way you will stay on track and be relevant to your customers as well as search engines.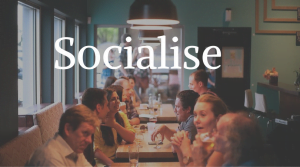 4. Socialise
We are social people. We want to know what is happening in our world and in our local vicinity. Think about two people arguing. You have to look don't you?
If you want to be marketing to customers you have to be social too. Social media comes in many forms and attracts many different people.
Lets take a look at some of those platforms.
a. Facebook
Okay, you may not be a fan, nor want to know what someone is doing on their holiday, but that doesn't mean someone else isn't interested. Facebook is big because we want to know what is happening around us.
You should aim to have a business page listed and sharing on there customers comments, answering questions, posting competitions and sharing images from those who buy your products.
Turn everything into an opportunity. Should someone receive a faulty product, don't hide it, talk about it and what you are going to do to resolve it. Drive round to their house and present the replacement by hand and have photos taken.
Sponsor your local charity event, show images from it. Share your world with others.
b. twitter
This form of social media has become the staple diet of many millions of people. People react far quicker to news stories and discussions on Twitter than anywhere else.
Time to use the platform to your advantage. Post comments and links. Update customers on what is happening and where they can find out more.
Post more than once a day!
With so many people talking all the time, you need to be heard. Find optimal times to post.
c. Instagram
An amazing platform that is getting lots of press because we see in pictures and pictures are what Instagram is about.
Don't only share your products, share ideas for different uses for your products. Ask people to send in picture from you to post as well. Keep the flow going.
d. Pinterest
A virtual pin board. This is the place to have 'Pins' to you favourite pages and to links that could help others with your work.
Share and provide value to customers
After you decide where you are going to put your time and energy, then keep working to provide that value in that area. It may take a little while for you to get used to the platform or to make regular updates, so give yourself some time.
Your digital marketing planning process will take time to achieve and you will need to work at it.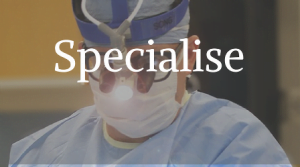 5. Specialise
Now you have your plan in place, you are spinning the plates with blog posts, social updates and email newsletters. It is time to test!
What's working for you now?
We do not want to fall into the same hole we were in at the beginning of the post. You need data and you need to see what is working for you.
Is your website generating leads? How many clicks do you get from an email? Is using Twitter more or less effective than using Instagram?
When you test and know where traffic is coming from you can go back to your Persona and modify it a little bit more.
If you are getting a lot of traffic from Facebook, look at the reason for the interest. Are you customers focused on receiving more lengthy updated posts?
Refine and develop your strategy based on the results you are receiving. There is no point pinning Pinteret posts if you are receiving no traffic. Leave Pinterest for now and look to re-address that Social Media strategy later on.
USE YOUR TIME WISELY!
This is a good start to set your business on a digital marketing plan that will see more customers clicking through to your website or calling for your services.
Refining the Digital Marketing Planning Process can only happen once we understand our goals and our business.