A/B Testing Explained for Improved Sales Conversion
A/B Testing is also known as Split Testing. This is where a Digital Marketer has different adverts, or landing pages and tests which one convinces more customers to click-through and /or purchase a product or submit an email address. Have you tried A/B Testing Explained for Improved Sales Conversion yet?

A/B Testing Explained
Take for example the picture above. Both are of lovely restful holidays spent somewhere peaceful. Both appeal to different people but if we use split testing we want to know which will convert a potential customer better.
This type of testing normally takes place simultaneously to get the most accurate data, but can be run over a number of days.
Lets try it! Below I have the same advert but I want to advertise a new software program that sends email automatically.
Which would you click if you were searching for a new email provider?
[table id=1 /]
Now you are either drawn to one or the other, but which one will cause the greatest impression on the marketing campaign? Well the votes will have to tell us later on.
This is why people often ask why they need A/B Testing explained to them. It's simple, right! You test one idea, then you test a similar idea.
The complexity of this form of testing can be as simple as the above example or as complex as determining other important factors.
7 Factors to Consider in A/B Testing
1. Wording
Wording has a great influence over the way we understand and interpret an idea. Perhaps using less language is better, or does it need a catchy title to entice the user into clicking on the advert.
What if the advert had text saying, "Epic Formula to Email Automation"? Would that entice more people to click? That is why A/B Testing is important in narrowing down what works.
2. Picture
The two images present different feelings. One of being on holiday and another of relaxing in a log cabin or a gentle stroll away from your home. Either way they present emotional responses and that is what the picture must do to a degree.
BUT… There is the exception. If the picture is not right for the slogan, or to aggressive, it may equally turn people away as it does towards.
Colours within the image are important too. The soft greens show balance and harmony, while the blues brings calm and contentment. Each will resonate with the audience you are trying to attract.
3. Position
When Split Testing it is important to note where the user interacts most on your website. Everyone will enter your website pre-programmed to look for the SHINY object.
Our eyes have evolved to notice things which stand out of the normal. A website entry page should then also be focused on providing an experience which leads the users around the page.
For A/B Testing or Split Testing to show the best results, normally two landing pages are created with the buttons placed in different parts of the text or in different locations on the page.
Sometimes heatmaps are used to notice what people are doing with their mouse to help in placing a button in the correct position.
4. Time of Day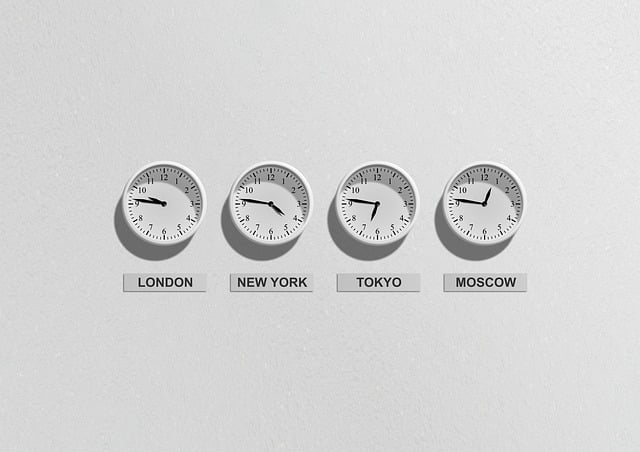 We live in a 24 hour world but not everyone who wakes up at 6am and clicks on an advert is the same as people waking up at 10am. Even different cultures open different items at different times.
Split Testing is done here to see which adverts are best for different times of the day and then to alter them accordingly.
5. Location
Each country has a different perception of what they see and this can be damaging to your marketing campaign if not fully realised.
In certain countries white may mean clean and ordered, professional even. Yet in other countries may signal emptiness, loss, even death. How you advertise to different cultures is very important.
6. Demographic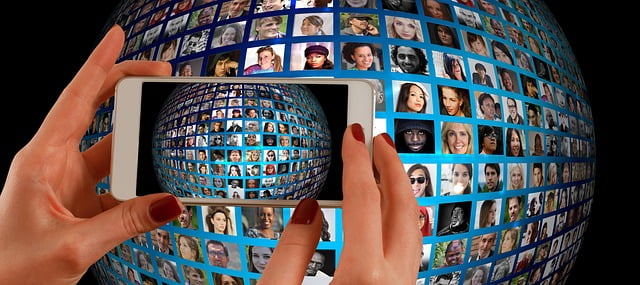 "Know thy enemy!" A popular expression and one which relates here very well. The people you target can be your best focus or your worst investment.
If I was selling hip, cool, trendy, bling shoes to 80 year olds I will fail. Selling to 40 somethings – I will fail. Knowing your demographic is important.
There are obviously things you already know about your brand, product or service and who it relates to, but more importantly A/B Testing will help to refine it and may even expose another area for you to capitalise on.
Google Analytics can tell you what type of person is visiting your site, when they visit, what country and sometimes even the normal age range. Facebook can target exact age groups and interests.
Split testing should begin with an examination of what you currently have today. Then work out from there.
7. Link Referral
How did your potential customer arrive at your page? Have you asked this question yet? It's great that the person has clicked your advert, but where did they find your ad, what were they doing to even notice your ad.
This area offers vast potential, as you can then begin to target similar blogs or websites, and see what they are doing to influence your own campaigns.
NOW STOP!
Yes, stop thinking about how you are going to change something and first do the most important thing you can before you begin split testing. Analyse your current data.
You will most likely already have some data from your current advertising campaigns or webpages. This is where you begin and start to analyse to inform your next campaign.
NOTE: By changing something too rapidly you may affect your current campaign adversely.
If you have not heard of Google Analytics, then find out a bit more about it and get it on your website today, so you can start monitoring your traffic.
If you have never looked at the data from your Facebook campaigns, look over it and see where you can target your next campaign.
Take a little time to understand first and then head off to fine tune your work. This is very fine tuning of marketing campaigns, but will be worth it.
Improved Sales Conversion
Finally, your improved adverts will result in improved sales conversion. Knowing that people prefer blue images in a campaign on business and red or orange on high adrenaline will tailor your marketing and drive up conversions.
In future, your research will inform your next decisions and you will reduce your marketing cost because you'll be targeting people directly who want and need your product or service.
Understanding how to improve your decisions on a marketing campaign is to have A/B Testing explained in a way you can appreciate. It is small minuscule changes to improve an already successful campaign.
Trying to squeeze as much customer engagement and ultimately conversions as possible is your goal. Use A/B Testing to Improve your Sales Conversion.